Why Some Water Park Metal Parts Get Rusted Easily?
2021-06-11
You know,in some water area like sea and salty lake, the floating water park parts like D rings, carabiners and trampoline springs get rusted shortly. The parts may get useless due to heavy rust.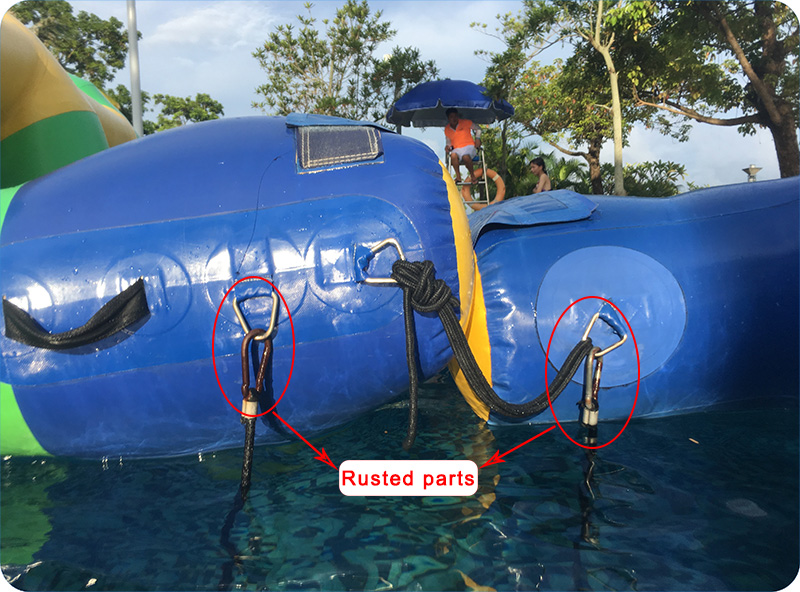 Well, what we do to avoid this problem is to use 316 stainless steel D rings and springs.
In fact, our clients who operate inflatable water park in Japan, Croatia had this issue a few years ago that the D rings got rusted and broken after one season use. After change it to 316 stainless steel, the D rings were in good condition after 3 years using.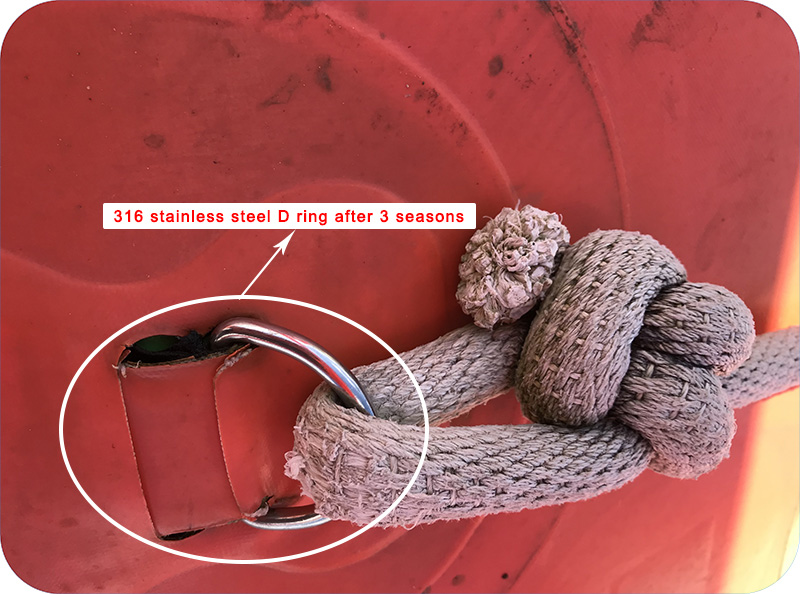 If you have further queries about rusty inflatable water park parts, welcome to contact us via below form.
Submit successfully
We will review as soon as possible