About Inflatable Water Park Warranty
2021-05-13
You may notice different inflatable floating water park equipment suppliers have different warranty period. Some suppliers offer 1-3 years warranty, some even offer 5 years.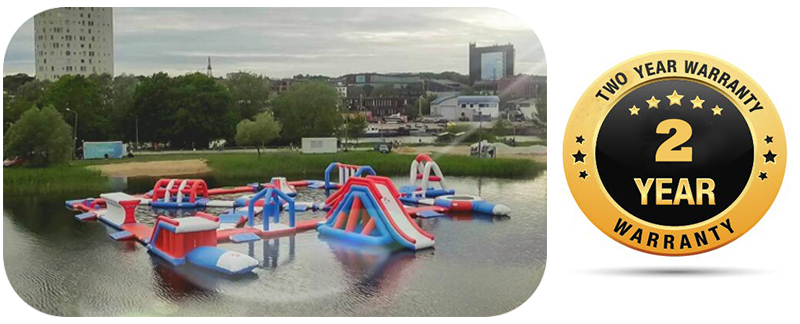 Well, how should the water park buyer choose? To be on the safe side, check the suppliers' warranty policy details carefully no matter the period is 1 year or 5 years. For the suppliers who offer 5 years' warranty. It's possible they consider 5 years warranty as 5 years life span and do not have details. This could lead to after-sale disputes.
Some inflatable water park buyers may think the longer the warranty period, the higher quality level. To some extent, this thought is reasonable. Another factor that may influence the inflatable water park manufacturers to determine their warranty period is how much after-sale cost they add to their sale prices.
Generally, warranty policy is a very important factor to consider when you are buying the inflatable water park equipment. Longer warranty period does not equal to higher quality, it's necessary to compare the warranty details and other aspects.
We are happy to hear from you for any question about inflatable water park.