How To Clean Inflatable Water Park?
2021-04-14
After a summer using, the inflatable water park pieces become very dirty at the bottom and 4 sides. It's very important to clean the items to make sure they are still attractive in the next season. If your park looks old, the number of visitors may decrease.
How to clean the water park items before storage? Today I would like to share the brief steps.
1) Dismantling the inflatable water park items.
2) Moving the water park items out of water.
3) Putting the items on grass or on the protection sheet.
4) Keeping the inflatable water park items inflated.
5) Using high pressure water gun to remove the loose dirt.
6)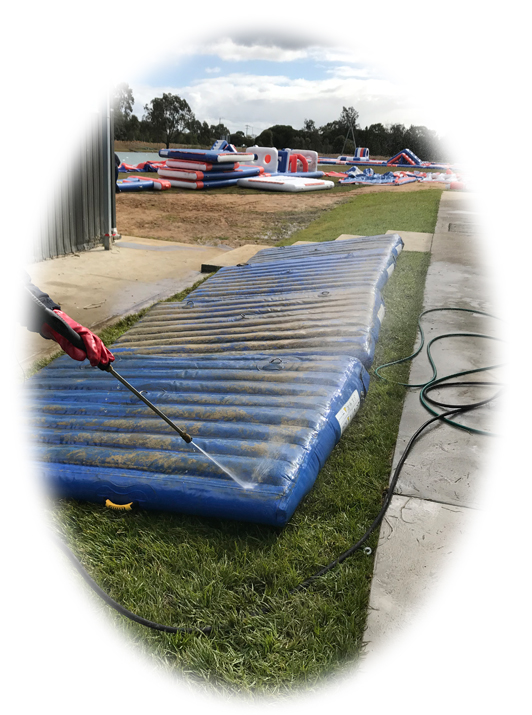 7) Using cloth and vinyl cleaner to remove the stains.
8) After cleaning, leave the inflatable water park items there until they are completely dry.
9) Fold the items and put them in the storage bag.

If you have further questions about how to clean the inflatable water park items or other queries about inflatable water parks, welcome to leave a message below.