What Is The Best Inflatable Water Park?
2021-03-29
When you decide to start your inflatable water park business, the question about what kind of inflatable water park combination is the best may come up in your mind.
For a commercial inflatable water park, what kind of combination is the best? When we think about this question, we should ask ourselves: why do I start this inflatable water park business?
Most owners start the inflatable water park business for bringing fun to people and making money.
So, the best inflatable water parks need to have 4 features:
1. It can bring much fun to people
2. Visitors from all ages can have fun in your park
3. Short payback time.
4. Safe and less injuries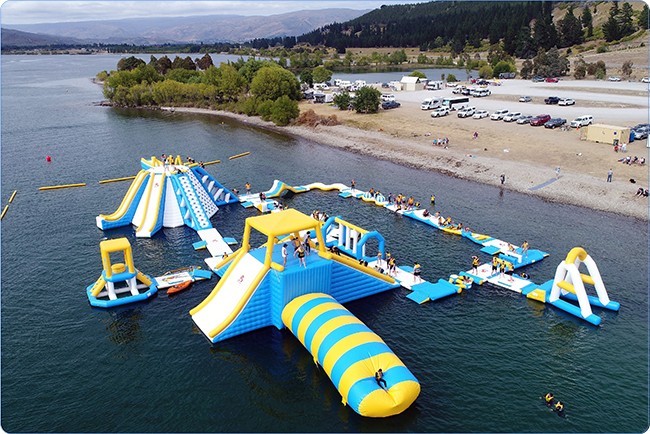 To attract more visitors, the park needs to have one to two big star products with bigger capacity. Such as Bouncia giant all in one station. But if your area is windy, giant inflatable water park items are not recommended.

To minimize the payback time, the rest items of the park can be the high cost-effectiveness items. Such as Bouncia slipping wave, 3 caps, rope slide, trampoline, double ladder ect.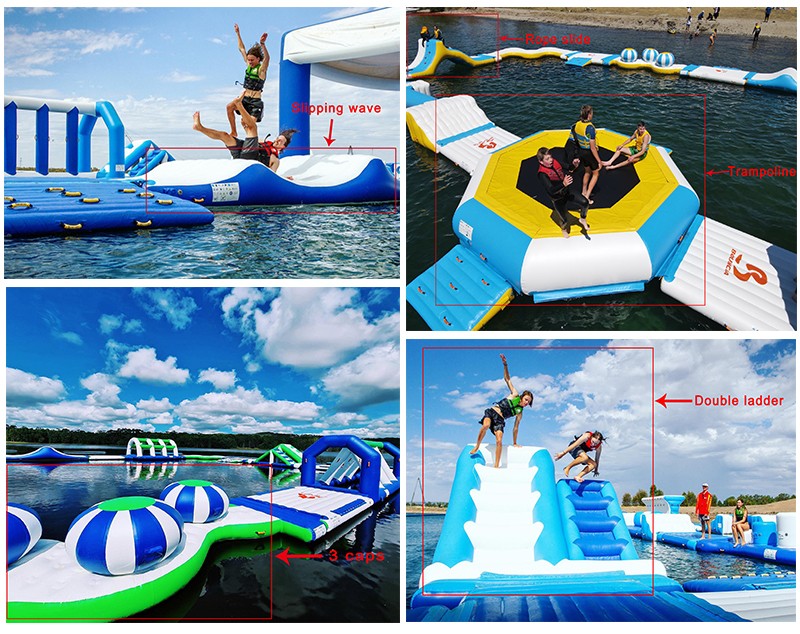 When you make plan for your inflatable water park project, you also need to consider if the park can meet the needs of visitors from all ages. As most inflatable water park are designed for people above 6 years old. For little kids between 3-6 years old, it's recommended to make a children area in shallow water or land like the following cases. The following first case is a park with kids area at the shallow water area. The second one is an air sealed bouncy castle for little kids. The castle can be filled about 10cm deep water. You can use it on ground or float on water. Here is the details with video explanation for this item https://www.bouncia.com.cn/bouncia-new-inflatable-funcity-with-water-park-for-kid

About payback time, for the park cost only, the payback time should be less than 3 weeks. To buy the inflatable water park equipment from the manufacturer directly can greatly save cost and decrease the payback time.
Less injuries is also a very important factor to measure if the inflatable water park combination is good. Because high injuries may cause bad reputation for your business. It also cause high insurance cost. So to strike a balance on fun and safety is what the park owners need to consider.
If you are about to start the inflatable water park business and want to build your own best inflatable water park, please leave your information at below table. We would love to be of any assistance.