How To Avoid Damage Of Inflatable Water Park From The Storms?
2021-04-06
You know, storms or strong wind may damage the floating water parks if you do not take proper measures. This is one of the most troublesome problems for those water park owners whose areas are windy.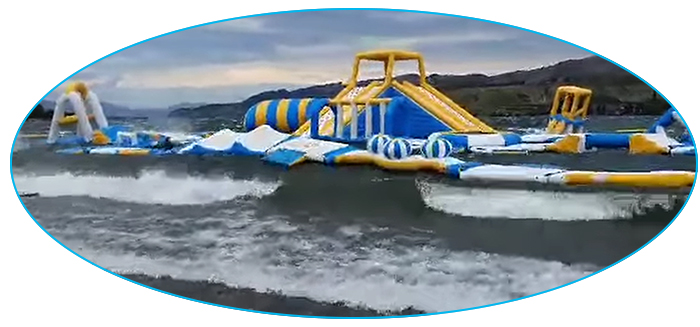 How can we avoid this problem? Well, the best way is to collect it when there is strong wind. But if you cannot collect it, below 5 tips are for your reference.

1. Buy floating water park with double connection systems which can be connected at both top and bottom sides (see below picture). This type of connection systems makes the water park more stable.

2. Use bungee cords to anchor the products. And reserve enough length of bungees and chains (or ropes) for the maximum water depth when it's windy.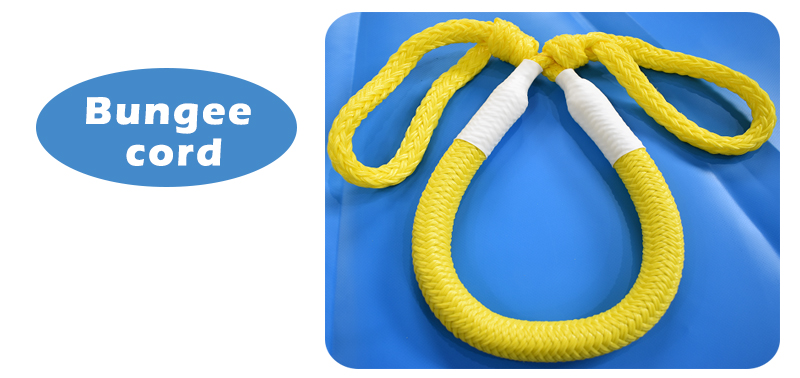 3. Connect all the bottom concrete blocks with chains to form an entirety.
4. If your area is very windy or has strong waves, ask your manufacturer to make extra D rings on the products for spare use.
5. Deflate water park elements to 25% when there is strong wind or storm.
6. Put enough concrete blocks at the water bed.


In fact, we have some clients who met strong wind over 50mph. Finally, their floating water parks are still ok with double connection system and proper anchoring method.
If you have further questions about this topic, please leave your message below.