The Lead-Time Of Inflatable Water Park
2021-11-25
When you plan to start the inflatable water park business, the lead-time of inflatable water park equipment is a very important factor to consider. Lead-time depends on both transit time and production time.
For transit time, due to the impact of pandemic, this year some our customers' sea shipment transit time last for about 3 months. They received the products in July and lost at least 2 weeks prime operation time.
For production time, normally most inflatable water park manufacturers are busy after Chinese New Year. It's better to place order before January so that your order can be arranged first. For custom order, most manufacturers production time is within 50 days exclusive of 20 days Chinese new year holiday.
How can we do to avoid such problem happen? According to current situation, COVID-19 is still making the shipment much longer than normal years. For sea shipment, you'd better allow 2-3 months extra time for shipping. For example, if normal transit time is 30 days, to be on the safe side, you need to consider the transit time 3-4 months. If you do not have enough time to choose sea shipping, you can consider to ship by air or by train. But you also need to allow longer time than normal times.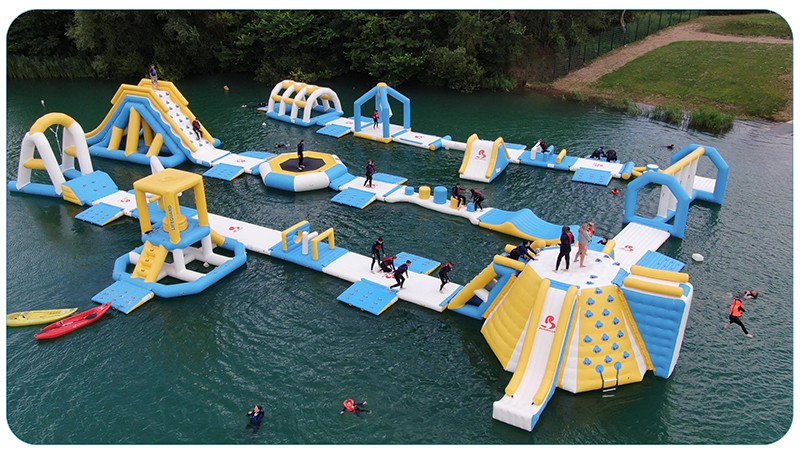 Some inflatable water park suppliers may delay the shipment. When placing orders, you'd better require delay fee to protect yourself.
Above are some points of inflatable water park lead-time. If you do not have enough time waiting for production for custom order. You can consider to order stock items. In order to meet some client's urgent demands, Bouncia made some stock water park items. If you are interested, please leave your message below or email to export@bouncia.com.cn