How To Set up An Inflatable Water Park?
2021-01-20
Inflatable Water Park Installation Method
If this is your first inflatable water park project. You may concern the methods of the waterpark installation a lot when buying the inflatable water park equipment. Because in order to embody the value of their installation service, some local suppliers may tell you many difficulties in the process of setting up the aqua park.
Indeed, there are many things need to be considered before setting up the aqua park. However, if you have a complete and clear installation instruction, you definitely can set up the park without any problems. Let's take Bouncia inflatable water park for example, Bouncia has 150+ water park cases in multiple countries and areas. Except the project in Cambodia that required on site installation guidance, all other projects were set up by water park owners independently.
Today, I would like to share the processes of installing an 100 capacity inflatable water park. Hope this article can bring more confidence to the new floating water park owners.
1) Building concrete blocks or using metal anchors as weights to hold the water park. Choosing concrete blocks or anchors depends on the environment of the lakebed or seabed. If your water park will not be moved to other location, concrete blocks are recommended.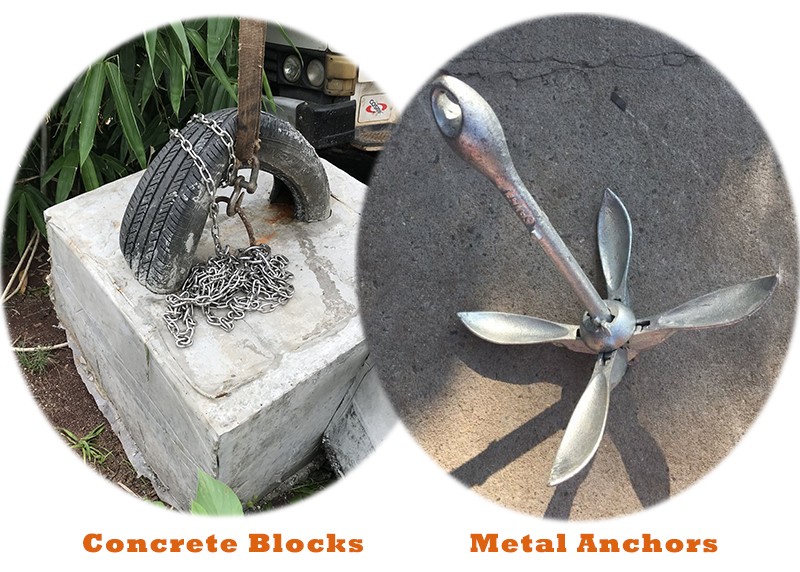 2) Locating the blocks on the lakebed or seabed with lifting machine and boat. Attaching with mooring buoys as locator. Reserving 3-5 days for blocks moving and placement.
3) Check the weathercast and choose windless days. Because wind will make the inflatables move a lot and will increase much work to you.
4) Putting the groud mat on the ground to protect the inflatables.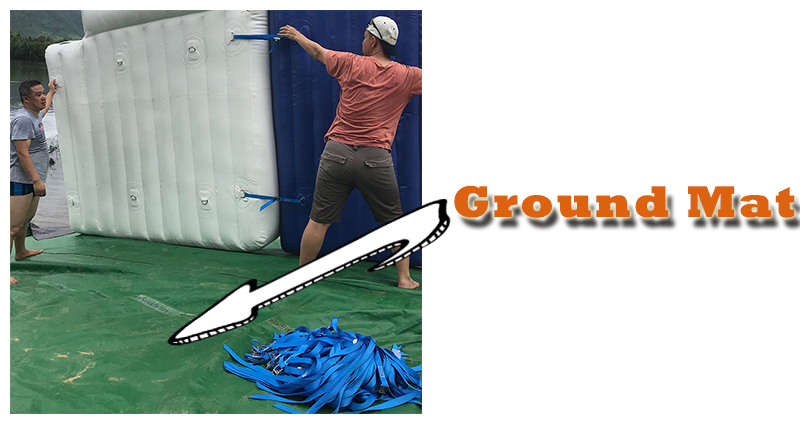 5) Moving the inflatable water games items from your warehouse to the water front.
6) Inflating the inflatable water games elements according to owners' manual, the aquapark layout and the packing list. For position fixing purpose, inflate the corner piece first.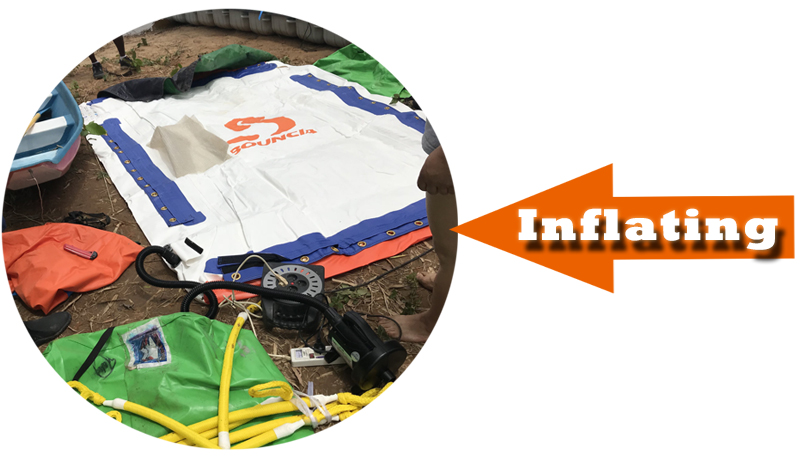 7) Moving the corner pieces to the right positions and fixing them with chains or ropes to the concrete blocks.
8) For small water park items, connecting 2-3 pieces together and moving to the proper position and fixing to the chains between concrete blocks.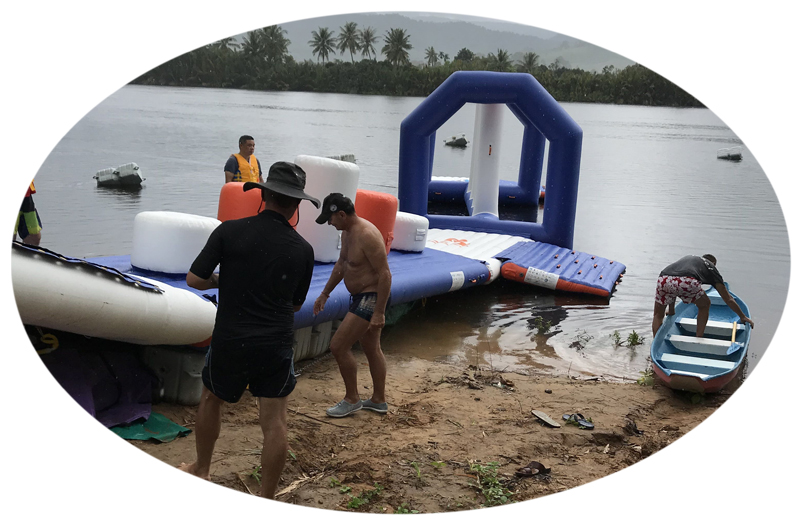 9) Connecting all inflatable water park pieces together.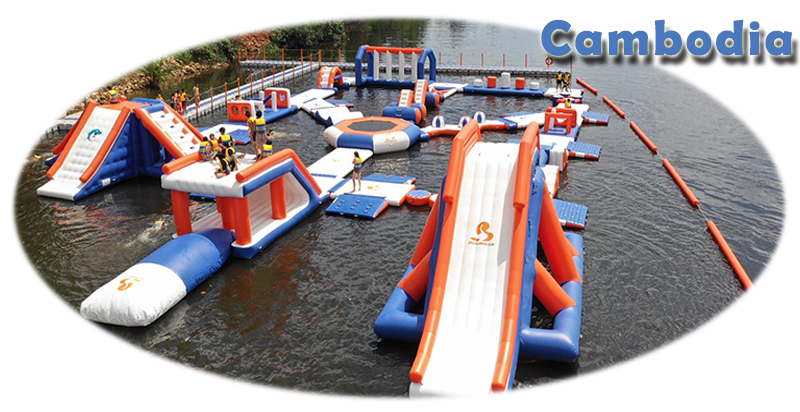 Above are the overall processes about installing/setting up an inflatable water park. If you have some queries about the details, please get in touch with us via below contact informaion. We'd love to be of any assistance!