Why Double Connection System Of Inflatable Water Parks Is More Stable And Safer
2021-09-22
If you did research on connection systems of inflatable water parks, you may find different suppliers have different connection systems. Some suppliers just use D rings connection system at the bottom, some suppliers use D rings underneath plus flaps at the top.
While Bouncia inflatable water parks has double connection systems, this connection system is patent protected. According to the feedback of many customers who tried different branded water parks, Bouncia double connection system is the most stable and safer system
In the market. We use D rings connection underneath and grommets connection at the top.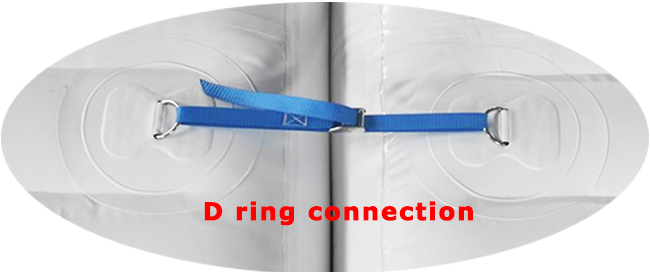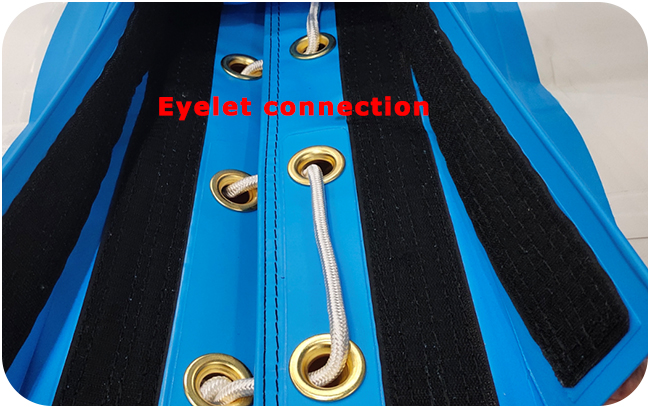 The reasons that Bouncia double connection system is more stable and safer are as the following:
1) Compared with the D-rings only connection system, our extra lacing-grommets connection at the top plus D-rings connection underneath makes the whole inflatable water park very stable.
2) Because the top sides are lacing-grommets connected, the flaps with Velcro almost do not bear strength, this greatly enhance the life time of velcros. While many injuires to foot and ankles happened at the joint parts. When the velcros are aging, people's feet are easy to enter into the flaps and tripped over. So our double connection systems can reduce the injuries.
In fact, we have received many feedbacks about the stability of our inflatable water park from different clients. The following are some screenshots of the feedbacks from some of our customers. If your inflatable water park area is very windy or with many waves, the advantage of our connection system is more visible on stability aspect.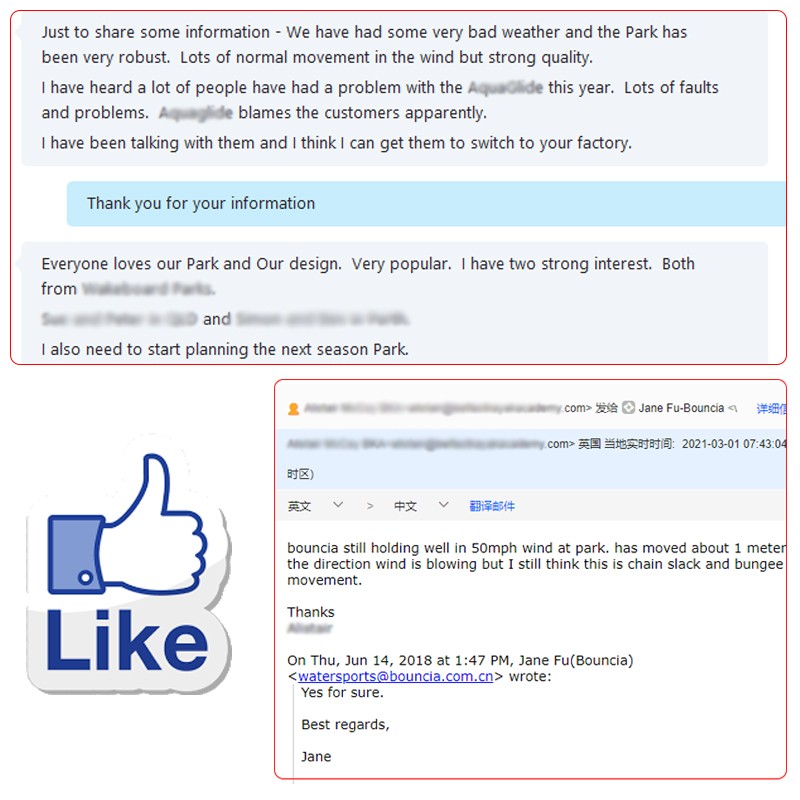 We also have customers who used both Bouncia and another inflatable water park equipment brand. Their staff said Bouncia connection system is safer.