How To Choose An Inflatable Water Park With Suitable Capacity?
2021-01-29
What inflatable water park capacity is the proper one based on my current situation? Before answering this question, you need to do research and analysis.
When you plan to start an inflatable water park business, the capacity of the park is one of the most important aspects that you need to consider. Small, medium or giant park should you choose? When you make a decision on the capacity of the inflatable water park, you need to be aware of the fact that the capacities indicated in the quotation sheet are usually the maximum capacities that the park can withstand. For a better visitor experience and safer park operation, the number of visitors for each session should be about 70% of its maximum capacity. If you operate according to the maximum capacity of the park, the park maybe overcrowded. Overcrowding may cause injuries and bad user experience, which is not good for business.
If this is your first inflatable water park project, before making the decision, you need to do research on daily flow capacity. If your inflatable water park will be in a park or attractions, just evaluate based on the number of historical visitors. If your park will be a independent business, maybe you can do research via internet. Something like crowdfunding but the main purpose is to do marketing research.

If the marketing research result is good, it is recommended to buy a medium sized inflatable water park with capacity less than 200 people and enlarge in the next year if your business is good.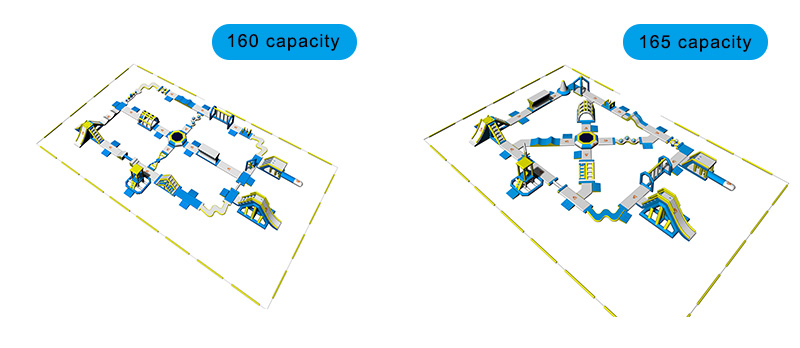 If you have the plan to expand your park in the future, remember to tell your water park manufacturer to reserve the connection system for future items when manufacturing. To make everything clear and easy, a good way is to ask the designer to draw the layout for the whole enlarged inflatable water park together. Then divide the project into first stage and second stage. If you do not do this in advance, when you decide to expand the inflatable water park, you may find many old water park pieces can not be used due to lacking proper connection system.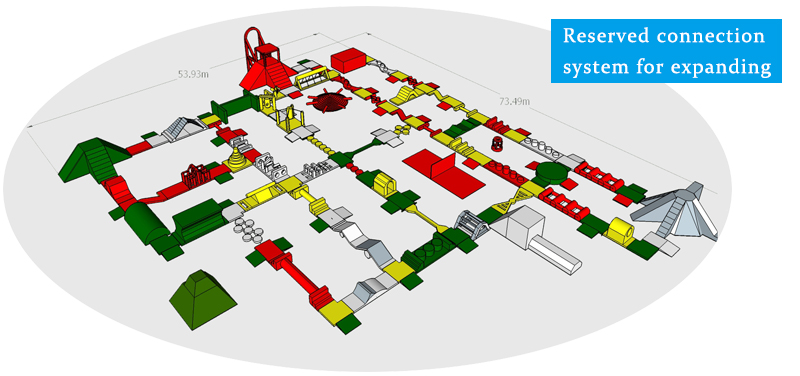 If you can not evaluate the visitors flow capacity, it's recommended to buy a floating water park with about 100 people maximum capacity. According to Bouncia experience, It is turned out that this capacity is a good for starters. Because the investment is affordable and the capacity is moderate.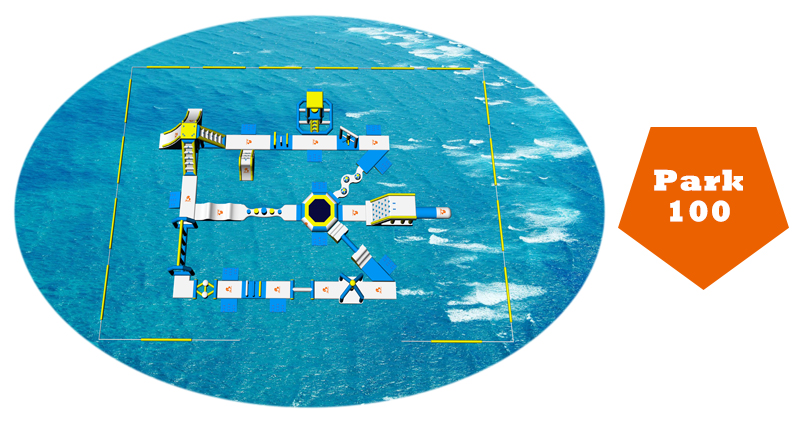 If you buy the inflatable water park not for making money directly from the park itself. For example, a lakeside restaurant owner buys a park for their guests to attract more business. It's recommended to buy a small park like Bouncia 30 people capacity.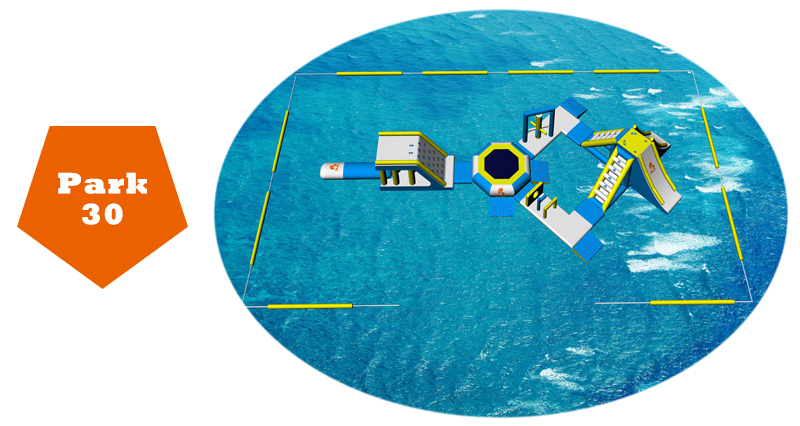 If you are very experienced in operating the inflatable water park and your daily visitors flow capacity is good. The giant park is recommended. Big can be more attractive.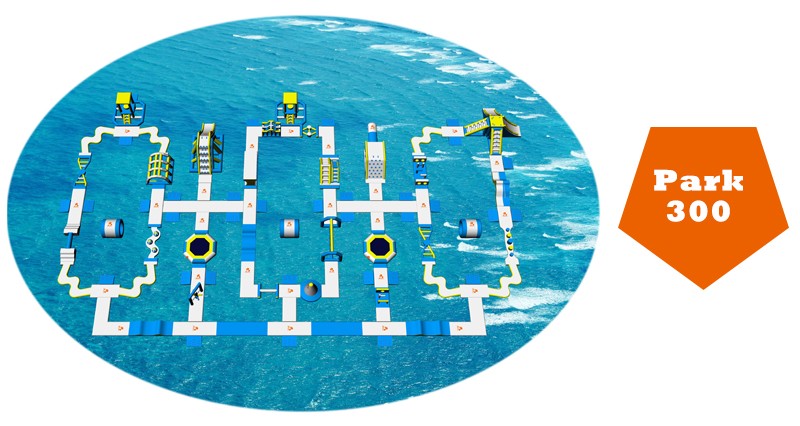 Anyway, regarding the inflatable water park capacity, the proper one is the best one. Before making the decision, you need to do enough research and make balance between budge and size. If you have some queries about this topic, welcome to leave your message below, we'd love to discuss with you. You're also welcomed to learn more about Bouncia water park combinations with different capacities https://www.bouncia.com.cn/inflatable-water-park