Kind Reminder: all the designs in this module are originally designed by Bouncia and protected by law.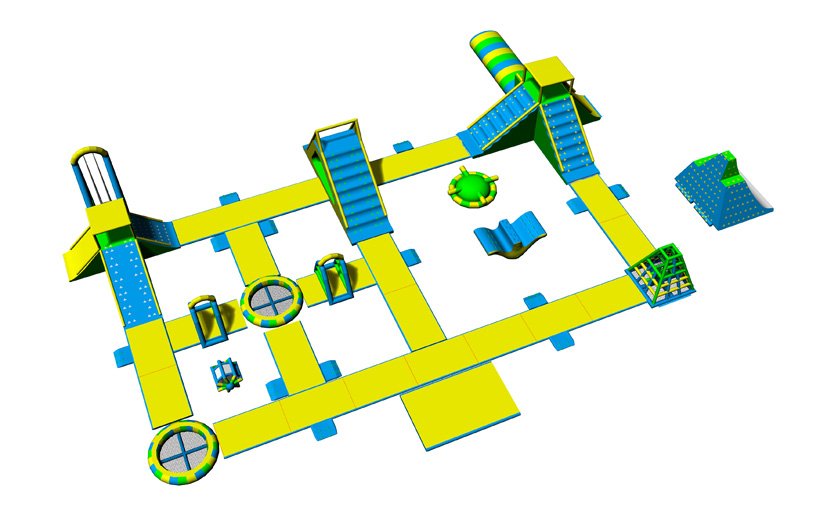 Specifications:
Feature:Very stable eyelet+D ring+flap connection system
Overal dimensions:77m*52m
Min. Water Depth: 2.5m/8.2ft
Capacity :250people
| | | | | | |
| --- | --- | --- | --- | --- | --- |
| Photo | Description | Qty | Photo | Description | Qty |
| | Water Slide | 1 | | Inflatable Iceberg | 1 |
| | Inflatable Water Trampoline | 2 | | Water Roller | 2 |
| | Water Totter Slide | 1 | | Inflatable Saturn | 1 |
| | Inflatable Swing | 2 | | Inflatable Rope Tower | 1 |
| | Inflatable Water Tower | 1 | | Water Blob | 1 |
| | Jungle Joe | 1 | | Inflatable Bridge | 9 |
| | Inflatable Bridge | 14 | | Inflatable Ramp | 13 |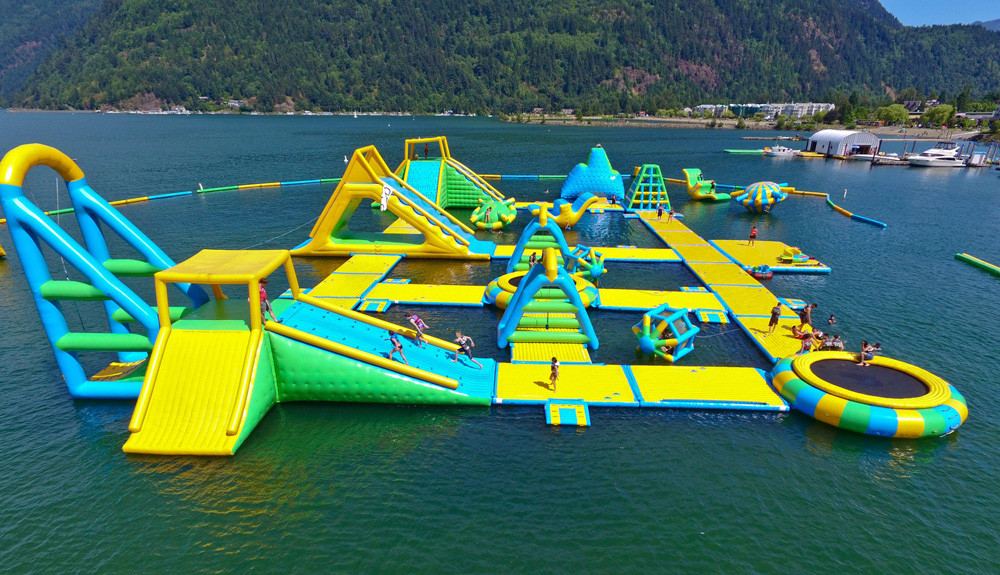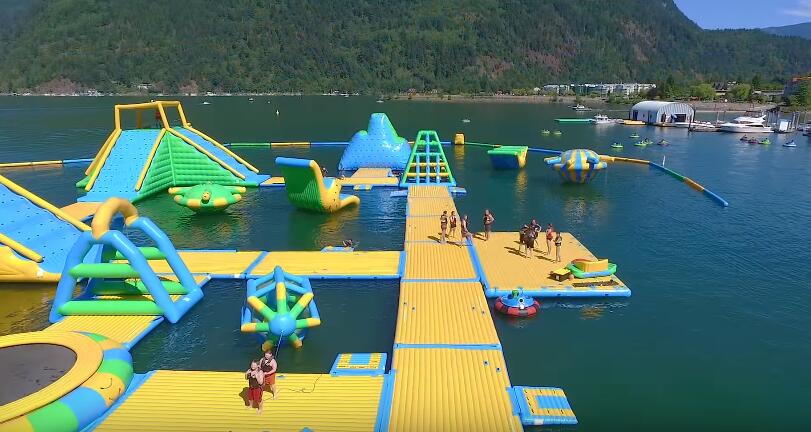 ❈ product advantages
1.Anti-UV&heat resistance material

Bouncia use customized anti UV&heat material makes the life span of the floating water park 30%-50% longer than normal material that most suppliers have been using, especially for the strong UV and high temperature area.
2.Double connection systems

Bouncia originally designed double connection systems make the whole water park very stable and robust even in the bad weather. This connection system is patent protected.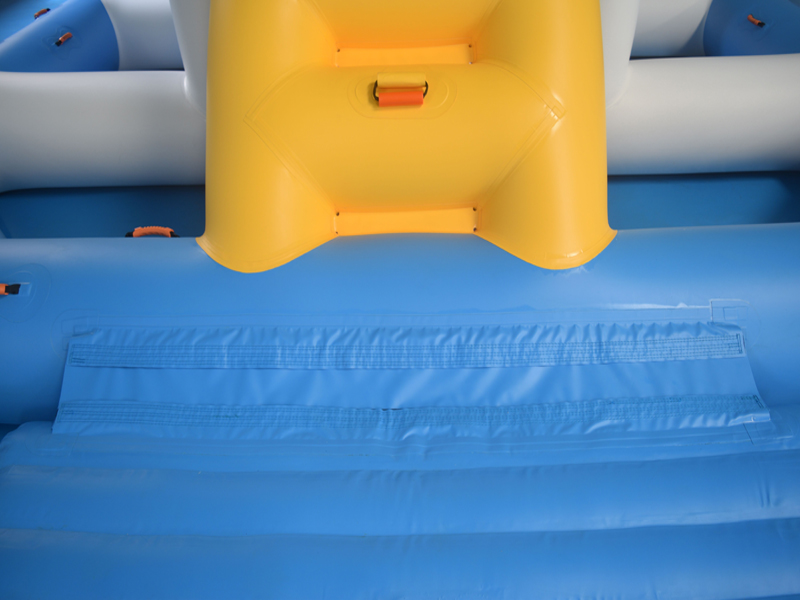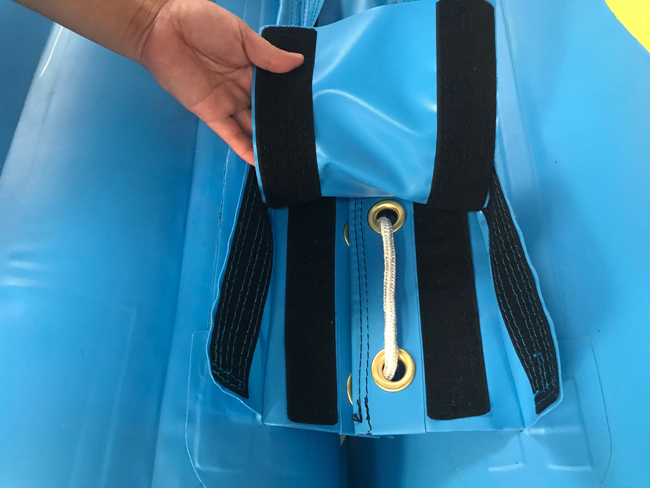 ❈ details of giant inflatable water park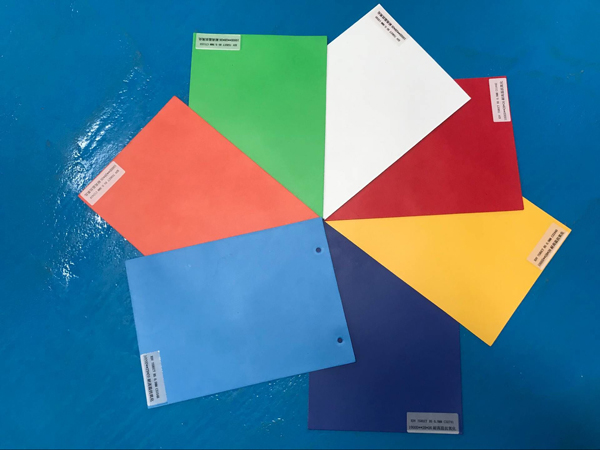 color swatch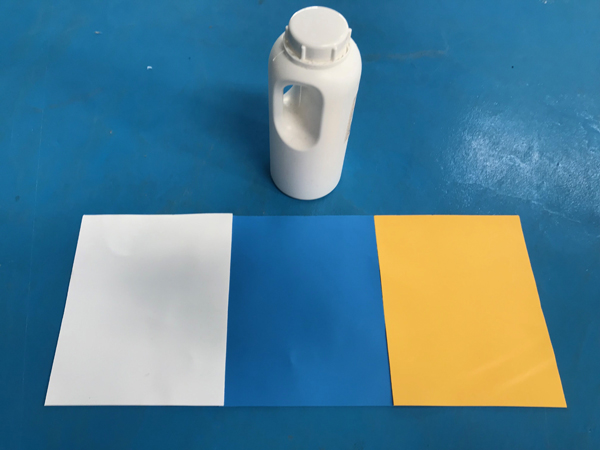 repair kits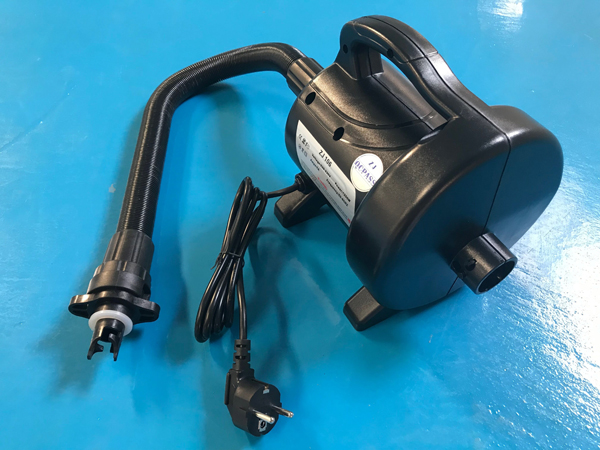 air pump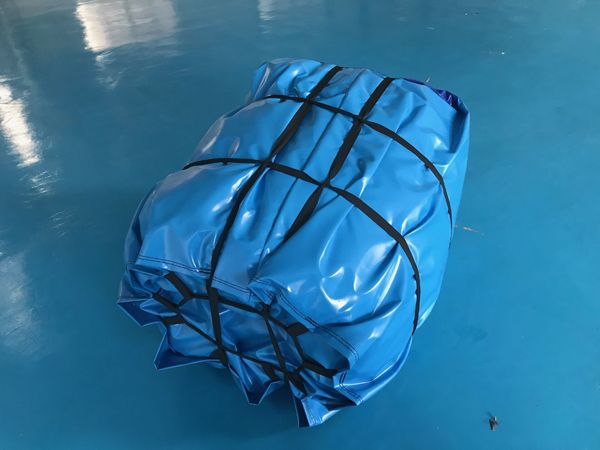 packing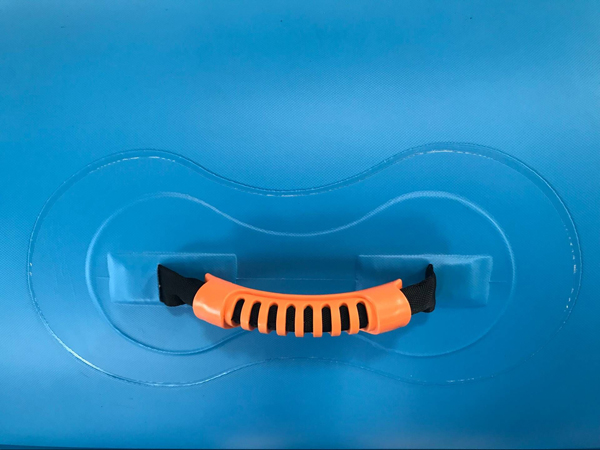 handle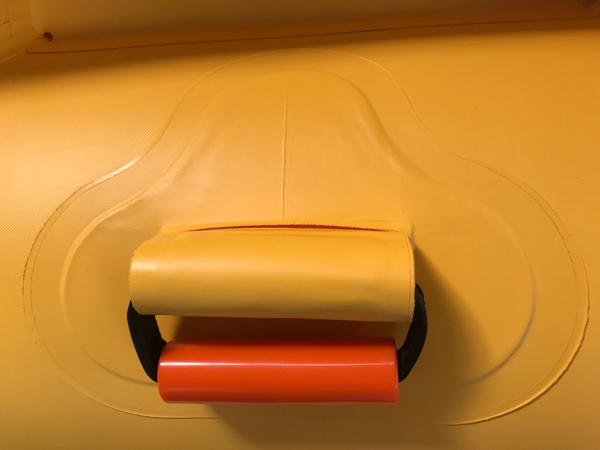 handle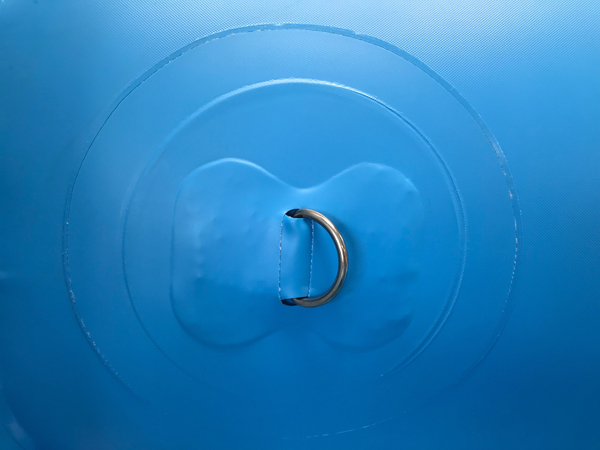 anchor ring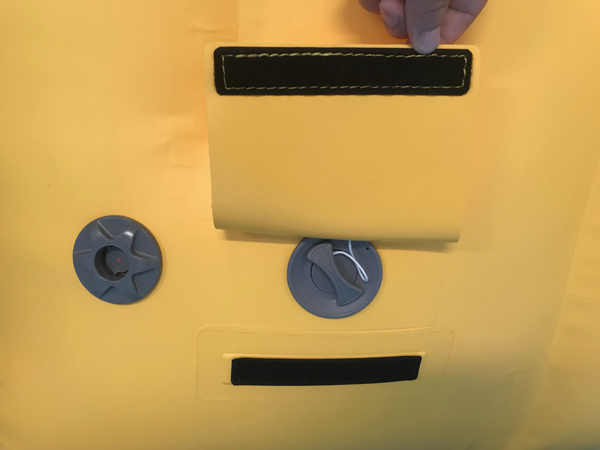 air valve
Hi Lina
I think you did a beautiful job on our last Action tower and rope swing. The finishing touches look great and the lager diameter tubing to support the roof is way better. The large anchoring patches I ask for always work great. I would keep with the larger patches every time I order from you. Thanks.
I will have another order this year do let me know when would be a good time to manufacture.
Thanks Craig
Q: What's the life span of your water park products?
A: The normal life span is 3-5 seasons.
Q: What are your advantages comparing with your competitors?
A: Comparing with China suppliers, high quality is our advantage, we are the only China supplier who got TUV certificate for single items. Besides, we have experience
in producing for a German brand; comparing with other brand suppliers, double connection system and direct factory price is our advantage.
Q: I found the same photos/cases of aqua park on other supplier's website, who is real manufacturer of the parks?
A: All the actual photos/cases and designs on our website were produced or designed by Bouncia. If you find they are on anywhere else, they are copies. A good identification way is asking the supplier to provide valid evidences.
Q: Can I buy a smaller one for the 1st season and enlarge in the next season?
A: Yes,you can do so. We can make connection system accordingly when we build the park for your 1st season.

Q: Our area is very hot, what's the temperature that your material can withstand?
A: Our material is customized anti-UV material. It can withstand -30 to 85 degrees celsius. It's ok for Queensland Australia and Thailand weather.

Q: Can you print my logo on the items?
A: Yes, we can print your logo at some cost.

Q: Do I need to order spare items?
A: Yes, very essential to order some spare items to reduce the possibility of down time.